cast steel
High-quality cast steel products
A semi-finished product or end product from cast steel required? We develop and produce high-quality products from cast steel. In good cooperation with our clients we produce in among others parts that are used in the machine building, offshore and manufacturing industries. Also in other sectors clients know to find us.
with more than 30 years of experience we guide you from the beginning to the end. We can advise you from the idea or concept until the final product. Together we can achieve the best end result.
Machine parts
Where in 1851 cast steel still had to be edited by a blacksmith to get the right shape.
we now ensure perfectly molded models in every shape and every alloy. The most products we are making are used in, for example, machine building and (heavy) industry. This because of the characteristics of the steel. It is very wear-resistant, making it perfect for technical parts that are heavily loaded, such as housings and gears. In addition, it is also easy to weld, which offers even more possibilities.
Applications of cast steel
Cast steel is iron with an addition of 0.1 to 1.7 percent carbon. It is therefore an alloy between Iron (Fe) and carbon (C). Steel can also contain other elements, but the main component remains iron.The reason why other elements are sometimes added has to do wit h the application area of ​​the material. For example, a machine part that is heavily loaded can have a different structure than a part that has little to endure. In general, cast steel is divided into three categories: unalloyed, low alloyed And high-alloyed.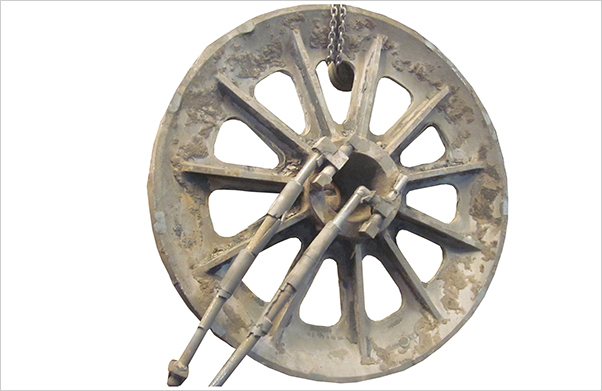 Difference between cast steel and cast iron
Both cast steel and cast iron can be casted. To make a casting, a three-dimensional impression of the final product in a sand mold is required. Casting is usually the shortest way to a product. When the required tolerances and surface quality are achieved, further post-processing is not necessary. cast steel is made more fluid which is thicker than cast iron.
Because of this, it is often less easy to pour into the right shape. Sometimes (light) post-processing is required. Of course SN Cast Iron also provides for this. This is often done by machining.
Steel foundry with experience
If you choose SN Cast Iron, you choose more than 30 years of experience and a lot of knowledge in castings. Please feel free to contact us. we would like to inform you about our working methods and to show you the different possibilities.